I know that people have jokes about the new shoe Big Baller Brand introduced for soon to be NBA draftee Lonzo Ball (The ZO2). Big Baller Brand is the line that Lavar Ball started and is trying to indoctrinate to the rest of the world as the next big thing. That all remains to be seen, and its success is explicably tied in to the athletic success of the Ball brothers, Lonzo, and upcoming UCLA signee LiAngelo and present high school sophomore LaMelo.
As a potential top 3 pick in the upcoming NBA draft, Lonzo was a candidate to endorse all the major brands with a rookie endorsement contract in the neighborhood of $1.5-$2million a year for 3-4 years. Instead, very publicly, Lonzo's father declared that he was not looking for any of his sons to sign endorsement deals with athletic apparel companies but instead partner with his brand. Up to this point the Nike's, Adidas and Under Armor's have declined his offer and Lavar in turn has made good on his declaration to push his own competitive sneaker and apparel brand.
Big Baller Brand has been offering Tees, sweatshirts and hats. I have no idea how successful the brand has been up to this point from a sale perspective, but the press and marketing that Lavar Ball has managed to receive for an upstart company, with no money spent, would be strategically envied by Warren Buffett. Clearly Lavar is from the old school, where all press is good press, because he seems absolutely undaunted by the criticisms that have been directed toward his parenting styles as they so intertwine with his sons' futures.
Lavar seems to attract strong feelings. People seem to be either for what he is doing, or almost violently opposed. Love him or hate him, he is undeniably and unapologetically brash. The jury is still out on the long term success of his branding goals, but it is hard to argue the fact that he has actually put his brand on the map.
The introduction of the first Big Baller Brand signature sneaker the ZO2 would of course debut loudly. Most of the criticism this time was directed at the sneakers pricepoint of $495.00. Admittedly that is a really high price for an athletic basketball sneaker. $495 is nearly three times the amount for sneakers endorsed by LeBron James, Steph Curry, Kevin Durant and even his Airness himself Michael Jordan, all by an unproven and not even official professional player, by a relatively unknown and new brand.
$495 is indeed high for an true athletic sneaker, but not necessarily for a sneaker worn or marketed for fashion purposes. If you log on to Neiman Marcus' site right now and go to mens' sneakers there are 696 entries, of which approximately 600 of those are for sneakers listed at $475.00 or more (and by more I mean up to $1,500.00). Of those 600, 200-250 are probably of brands you have never heard of and, subjectively, 100-150 of those of those at $475.00 or more are ridiculously hideous.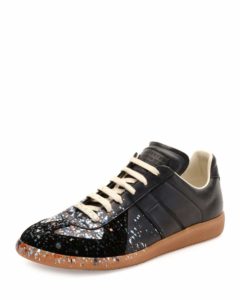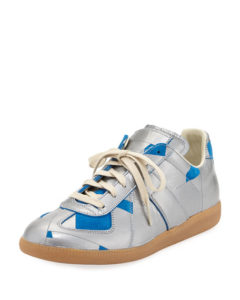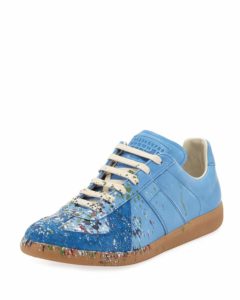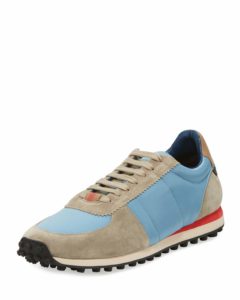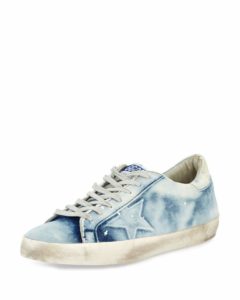 There is clearly a market for high priced sneakers. How well the ZO2 sells will depend on many factors, but what we do know is that they will not lack consumer market awareness. There are unsubstantiated reports that the brand already has 5,000 pre- orders of the sneaker. I will not be one of them, but congrats to them if these reports are true.
No one is forcing anyone to spend ridiculous amounts of money on sneakers, but clearly do. I am guilty as charged, with a few pairs of Prada sneakers that set me back quite a few. The subjectivity of someone seeing the ZO2 as worth the money is truly up to individuals, but the sneaker is no worse looking than some of the items I showed above.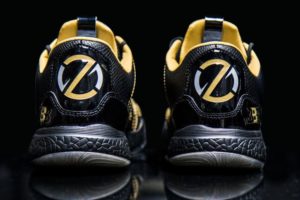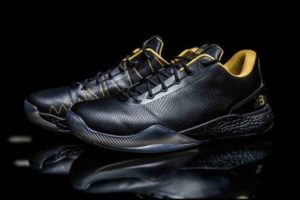 People need to get over their outrage. Sneaker and fashion companies use this high price point more than the average consumer is aware of. The reality is the Lavar and Lonzo Ball are not asking kids or people to take out loans or sell drugs or their souls to buy their products. They have assessed a market value for their product and ultimately it is up to consumers to say yes or no. If you disagree with their pricing or product, simply do not buy it. All the sanctimoniousness needs to stop when it comes to the Ball's and their methodology.
I think that Nike, Adidas and Under Armor's athletic basketball sneakers are all grossly overpriced and horribly made. If you play ball you know that sneakers just do not last very long, and quality is poor. I have no idea what the quality of the ZO2 is but I dare say that it probably will not be much worse than the products the big companies put on the markets with their big time endorsers. The design is once again subjective. With all the money Under Armour put in to Steph Curry's sneakers there have been two occasions where the designs were widely roasted.
I root for the underdog entrepreneur. I hope the Ball's change the game and help athletes achieve better opportunities and equity as business partners and not just employees. If you don't like Loud Lavar and think that his $495.00 sneakers are ridiculous that is fair and your prerogative, but root for him anyway. He is not selling high priced medicine that people are dependent on. He is selling sneakers and athletic apparel. He has the right to price his goods at whatever rate the market allows. If people do not buy it then the market has spoken. Stop vilifying the man, because the media says so. It takes all types of people to force change. Nike is not your friend, so stop holding Lavar Ball to a higher standard, no matter how annoying he may be.
#ZO2, #LavarBall, #LonzoBall, #BallBrothers, #BigBallerBrand, #Nike, #Adidas, #UnderArmour, #NBA, #sneakers