Congratulations to Dr. Myron Rolle. The former Florida State University Seminole all-American at safety, who graduated in 2.5 years from college and skipped a year before eventually being drafted in the 6th round by the Tennessee Titans, to continue his educational pursuits at Oxford University as a Rhodes Scholar winner. Your accomplishments need to be recognized and commended as your start your neurosurgical residency at Harvard Medical School and Massachusetts General Hospital, at the age of 30, four years after retiring from the NFL.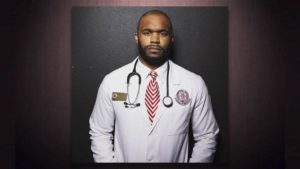 We celebrate athletic exploits loudly and often. Sports are multi-billion dollar industries in the United States on both the amateur and professional levels. There are several cable networks in place (ESPN, Fox Sports, NBC Sports and CBS Sports to just name a few) that show and talk about sports 24 hours a day every day. These networks as well as sports radio, extoll the virtues of athletic heroes and debate the prowess of envied and admired abilities.
In the United States, the major sport stars of the NFL, NBA, MLB and NHL are rewarded with annual salaries that easily top $20 million dollars a year not to mention the possibility of millions more in endorsements. The potential for riches and adulation are easy reasons to see why so many young people would aspire to single-mindedly pursue that path, though the odds are stacked against them. There are millions of kids that play youth football, baseball, basketball and hockey. There are only approximately 450 roster spots in the NBA. A large percentage of those spots are filled by foreign born and raised nationals. Millions of kids are raised with "Hoop Dreams", but the reality is that only a small percentage of those people will ever make a living playing the sport. Even then, not every player will be Lebron James, a superstar with a super salary and probable income for the rest of his life simply based on his brand and legacy.
The number of MLB players is double that of the NBA and Football's 53 person active roster and practice squads then approximately double that number. Yet the percentages of players that make it to NFL and MLB rosters and have careers is incredibly small in relation to the amount of people that have hopes, dreams and aspirations of having professional athletic careers. Then, consider the average MLB career is 5.6 years, NHL 5.5 years, NBA 4.8 years and the NFL 3.5 years. For everyone not named Tom Brady, the salaries are not in the millions for those with shortened careers and then you are looking at essentially being retired in your mid 20's. A long career still leaves these athletes searching for the second phase of their lives in the mid 30s.
How well prepared these athletes are for life after sports is a whole other debated topic as well as their preparedness in handling their finances over the long term. The stories of financial successes seem to have equal counterparts to stories of athletes being broke or struggling financially just a few years after their careers have ended. I write all of this to say that sports is a great hustle if you are one of the privileged few, but far too many athletes do not have a backup and this makes Myron Rolle's transition and achievements all the more impressive.
Myron Rolle received a scholarship to attend the academically prestigious Hun School in New Jersey. By the end of his senior season he was ranked by ESPN as the 12th rated football player in his class (2006) and and the number one overall rated athlete. He attend perennial powerhouse Florida State where he excelled both on and off the field. He graduated a year and a half early and despite being named a 3rd team all-American, he chose to delay his NFL career for a year after being named a Rhodes Scholar.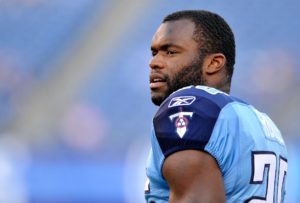 This prestigious fellowship, awarded since 1904, now goes to 32 Americans every year to attend Oxford University based not only on academic qualifications but leadership qualities as well. Former Supreme Court Justice Byron "Whizzer" White and Pat Haden are the only other former NFL players to have received Rhode Scholars. NBA great and former 2x champion and 18 year US Senator along with former long term Maryland US Congressman Tom McMillan are the only NBA players to have received Rhode Scholarships.
Myron possessed the talent and want to be a professional athlete, but clearly he had other goals and dreams besides football. While he had a stellar college career, he did not particularly succeed on the professional level. Whether this was because of his dedication and pursuit of other interests or talent based, it only further highlights the lack of guarantees that comes with professional careers that can be shortened for any number of reasons, including injuries, if even achieved.
There will never be 24 several 24 hour channels dedicated to excellence and positivity as there are multiple sports networks. However, the achievements of those that stand out, for their brains and altruism need to be recognized to the same extent as what grown men are able to achieve playing kids games. The irony is that Myron Rolle could possibly go on to help those former athletes like football players who suffer from neurological injuries, that as a defensive safety he was one time possibly contributing to by hitting other players.
Regardless of where his eventual career path will take him, I congratulate Dr. Myron Rolle on achieving yet another goal. Oh, and for those that equate money as a barometer for success keep in mind that a recent study showed that the average median starting  salary for a neurological surgeon is $395,000.00. After six years of practice that average rose to $589,500.00. Between 6-15 years of practice that average median salary is $914,796.00. At just 30, Myron Rolle could easily anticipate a 40 year career, with minimal long term possibilities of damage to his mind or body. It is hard to argue that Dr. Rolle did not make the smart decision.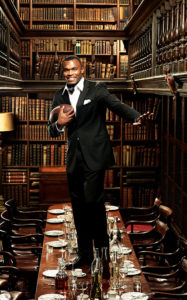 If you enjoyed this piece, please be sure to read others in diaryofamadmind.com
#Dr.MyronRolle, #MyronRolle, #RhodesScholar, #FSU, #FloridaStateUniversity, #Seminoles, #Nolesfootball, #NFL, #NBA, #MLB, #NHL, #TennesseeTitans, #PittsburghSteelers, #MedicalSchool, #HarvardMedicalSchool