I am a fan of JAY-Z. I think he and Rakim are the two best rappers of all time. For all of you young heads that aren't really familiar with the R, take an hour out of your life and go to YouTube and listen to one of the greatest bodies of musical works on record. Jay makes the top of my list in part because of his longevity and his overall body of work as well.
Beyonce is one of the greatest entertainers of all time. Hov just released 4:44 on Tidal and by most accounts it appears to be well received. Together the two are arguably the most recognizable couple in the world, one of the richest as well as one of the most powerful/influential. They live a lavish lifestyle, easy to be both admired and envied. I am as open to celebrity gossip and entertainment news as the next person, but many of you take your celebrity worship to the extreme and this is particularly true when it comes to Jay and Bey.
Now to the Beyhive, there is no need to be alarmed. First you have too much to rejoice for, because I believe the names of Jay and Beyonce's twins have been revealed, though this has not been officially confirmed yet. Rumi and Sir Carter will soon join their older Blue Ivy as the most talked about celebrity kids in the world. This is no diss to Beyonce and Jay. This is just a curious response to how heavily invested some of their fans are in not only their careers as artists and entertainers, but in the state of their actual relationship.
"Lemonade" was clearly Beyonce airing out parts of her personal life. Now 4:44 has Jay doing part of the same, with a special under the bus shout out to Eric Benet. I get it… I do to some extent. The subliminal messages of the rich and famous who usually only show us the images of perfection and power that they want us to see. Yet, some of you stay invested as if you somehow expect to be guardian ad litem for Blue Ivy and now the twins as well in case something happens to the couples' marriage.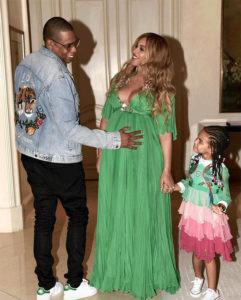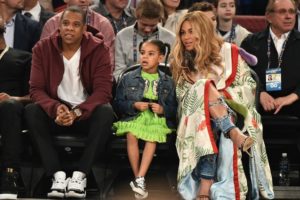 Half of all marriages end in divorce. That is neither a pessimistic or happy fact, it just unfortunately is what it is. Based on statistics alone Beyonce and Jay are as likely to break up as anyone. I do not wish that fate on them or anyone for that matter. It would just seem that people would be better served worrying about and working on their own relationships (to perhaps stay on the better side of the 50%), than being so invested in the subliminal offerings and gossip concerning the relationship of Jay-Z and Beyonce.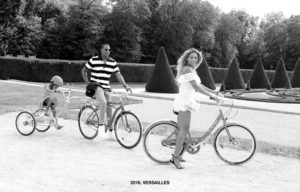 After all, none of us were invited to the wedding, baby showers, or the mediterranean mega yacht vacations. We are not called to baby sit Blue Ivy and won't be for Rumi and Sir Carter either. There is nothing wrong with fans loving the artists they admire.  Jay and Beyonce's artistry has and continues to bring smiles to countless millions all over the world. Just understand they are human. A lot richer and more powerful than the rest, but human nonetheless. Celebrity worship should always be avoided. That is time and energy that would best be expended on making ourselves better (possibly even richer). At the very least we should guard against being so heavily invested in the lives of people we do not really know, no matter how familiar their lives are to us. Invest that time in you… you life and your relationships. Trust me if you had the opportunity to ask Jay and Bey they would tell you the same.
If you enjoyed this piece, be sure to read others within diaryofamadmind.com
#Beyonce, #Jay-Z, #444, #Tidal, #Kanye, #BlueIvy, #Twins, #Lemonade, #BonnieandClyde, #lifestyles, #celebrities, #Rumi, #SirCarter