By Richard Ray:
I have been speaking to a few friends recently who have been going through it with regards to the stress their dogs have been under with just the prelude to the 4th of July Fireworks. The randomness of day and night fireworks are annoying as it is to regular people, but for many animals, the stress supplied by the loud unseen and unexplained noises are far too much for many of them to bear.
I have had dogs for nearly 20 years. For whatever reason I have been lucky. Thunder and fireworks have seemed to affect my boys less than most. For the last eleven years I have lived in a community in which do it yourself fireworks displays are rather minimal. One of my neighbors, at the end of a cul-de-sac in which a related group live in 7 0f the ten homes, puts on a mini display of fireworks, and while annoying, it generally only lasts 30 to 45 minutes on the actual 4th. Again, I know I have been lucky because my dogs have shown very little real fear of the loud noises, at least in my presence.
I know that this is not the case for most pet owners. The loud noises that come with people practicing do it yourself fireworks displays are often tremendously stressful to pets. Pet owners know this. I want to think that others are just unaware of the stress that they are inflicting for whatever gratification they get from setting off fireworks. Because there could be know way that people would be that selfish or callous related to the stress they were inflicting.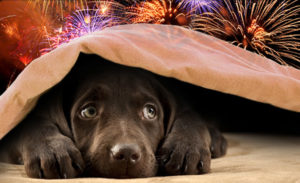 Yet, the fireworks go on for many, days prior to the 4th of July as well as days after. In most populated settings, there are actual full and opulent 4th of July Fireworks shows. Beyond the inconvenience of getting to any such venues, the offering renders it unnecessary for people to have to buy fireworks and set them off themselves in urban or suburban environments.
Under the continued theme of unawareness, One of my friends also pointed out how veterans are often also adversely affected by fireworks. Honestly, I had never thought about it. I know and live amongst veterans, but had not had any of them share any such anguish with me, but once the statement was made, its obviousness rang true. We have had well over a million armed service men and women engaged in actual wars since 2001. The Post Traumatic Stress Disorders (PTSD) that many have been diagnosed with would easily be aggravated by loud sounds that mimic bombs and gunfire. I would imagine that the 4th of July is a very conflicted holiday for most veterans suffering from PTSD.
As divided as our country may be along racial, political and ideological lines, the respect for those that serve appears to be one of the few items citizens within the United States are in agreement. The irony that setting off fireworks in neighborhoods could be harming our nation's veterans on the days the country is celebrating it's fight for independence is perhaps only lost on people because they are simply unaware of the harm being done.
If protecting veterans and pets were not enough to dissuade people from setting off fireworks on their own, let's use the unfortunate accident of New York Giant defensive end as a example of the need for self preservation.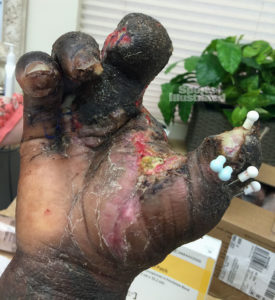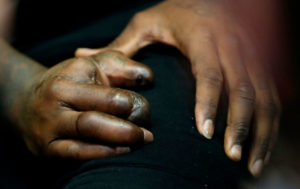 Pierre Paul nearly blew his hand off igniting fireworks in front of his home several years ago. His missed most of the next season and nearly destroyed his career in the NFL. He seems to have recovered enough regarding his playing career, but beside the obvious physical effects of the injury, it is still undetermined how much the injury cost him financially related to his career. His injury is a very public reminder of the danger that fireworks pose to ourselves. Now whether you are someone who not only assumes the risk, but likes to live on the edge, it is still important to understand the effect your actions and choices have on others.
Leave the fireworks to professionals and in designated areas. I love watching firework displays, still to this day, but understanding the detrimental effects that fireworks have on some of our veterans and pets, makes any of my selfish desires far less important than the pain and injuries that result. It is our job to help people simply become more aware.
If you enjoyed this piece, be sure to read others within diaryofamadmind.com
#fireworks, #PTSD, #veterans, #JulyFourth, #July4th, #animals, #JasonPierrePaul, #PostTraumaticStressDisorder, #M80, #firecrackers, #independenceday, #celebrations, #pets, #armedforces