By Richard Ray:
By now most of you have read about the epic meltdown Rob Kardashian had first on Instagram and then Twitter. His meltdown involved revenge porn and airing out the dirty details of his failed relationship with his ex-fiance and mother of his child, Blac Chyna.
Revenge porn, because he posted naked images of Chyna on Instagram, which eventually suspended his account and then Twitter. While the pictures seem to have been removed from Twitter, his account and its 7.58 million followers remains active. California has very specific revenge porn laws. A summary of those laws would make it unlawful to post nude or sexually exploitive pictures, regardless if they were legally or consensually acquired, without that person's permission in an act of revenge. The offense is a misdemeanor punishable by up to 2 years in jail in California along with a fine.
I am unsure if that legal standard for revenge postings somehow changes if the potential victim has made a living in the sex industry. Blac Chyna was (I believe past tense) a stripper. In addition she appeared in at least one professionally made porno or sextape. Those facts could be mitigating factors in a criminal prosecution for revenge social media postings or even against any potential civil suit Chyna might have against Rob Kardashian.
What is indisputable is that Rob Kardashian's attempts to shame Black Chyna, by posting her explicit pictures and supposed evidence of her cheating with other men is about the weakest display a man in his feelings could ever exhibit. Meltdown or not… hurt feelings or not, Revenge porn and attempting to shame an ex online is weak. Anyone who does it is playing themselves far worse than their attempts to shame or hurt their ex.
Rob Kardashian has over 7.5 million twitter followers, while having no discernible talent or profession (though he does sell socks) outside of being a Kardashian. An irony of course is that his family's initial platform to fame and fortune was built from a sextape involving his sister Kim. Perhaps it is normal to society… Perhaps it is normal to the Kardashians. Either way using explicit pictures to hurt someone, specially an ex is never okay.
The view that Rob played himself throughout this entire last episode is shared by millions online including a weighing in by TI. What seems to be most confounding to most people is how can Rob be so hurt, when most of what he complains about seems to have been common knowledge to all prior to his coupling with Blac Chyna and seemingly happier days.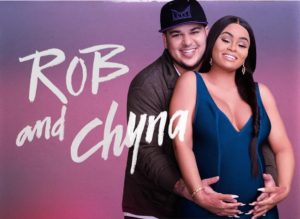 Chyna was once friendly with the older Kardashian sisters, in part because of her relationship with Tyga, who she had a son, and Tyga's once closer relationship with Kanye. Chyna's relationship with the Kardashian's of course soured when Tyga began a long term relationship with younger sister Kylie Jenner, often photographed with Tyga and Blac Chyna's son.
Many people weighed in on her motives when Chyna began a relationship with Rob Kardashian. It has been alleged that the relationship and Chyna's motives were a strained element to Rob's relationship with his mother and sisters. Yet, once the news of an engagement between the two and a pregnancy, seemed to create an opening for renewed relationships with Chyna and the rest of the Kardashians/Jenners.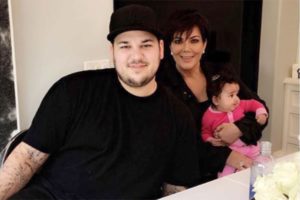 The birth of their daughter Dream, resulted in the only actual future generation Kardashian namesake and Rob, through Kris' executive production, re-joined the family business with a show centered on his and Blac Chyna's relationship. The show was relatively short lived, along with the relationship. Most of us have problems with Rob's sensitivity to being used when its transparency appeared to be evident to everyone not named Rob Kardashian.
Rob's self awareness of his revenge porn tactics appears minimal backed by inane justifications that he has been financially providing for Chyna and her family… that she has a drug problem… that she is repeatedly promiscuous and unfaithful, with the audacity to entertain men in the same bed his daughter was conceived… that he was never unfaithful despite her lies and deceptions… Even if all true on their face… Get over it!
No man should ever stoop so low as to air his grievances and try to shame a woman via such a public platform. The case is further diminished when you get involved with someone and you already have strong notice of their character or motives, to feign hurt when that person has remained consistent to who they essentially are. I do not know if Rob will actually experience any consequences for his Revenge Porn posts, either criminally or civilly. What is probably known is that Rob will somehow receive even more followers based on his actions and more followers can mean more money or value.
Revenge porn is a serious societal issue. The Internet and social media platforms make it easy, to have embarrassing images shared worldwide. There needs to be continued and evolving enforcement of these laws, because we cannot live in a society where hurt feelings allow someone to be bullied or shamed. We will see if these rules apply to the Kardashians as well.
If you enjoyed this piece, be sure to read others within diaryofamadmind.com
#RobKardashian, #Kardashians, #KimKardashian, #KhloeKardashian, #KrisJenner, #KylieJenner, #CaitlynJenner, #KendallJenner, #KanyeWest, #Tyga, #TI, #RevengePorn, #Instagram, #Twitter, #sextape, #Chyna, #BlacChyna, #shame