August Busch IV, 53, is the great-great grandson of Adolphus Busch, the founder of beer giant Anheuser-Busch. August was the last member of the Busch family to control the company before it was purchased by Belgium based InBev in a hostile takeover in 2008 for for an all cash valuation of $52 Billion Dollars.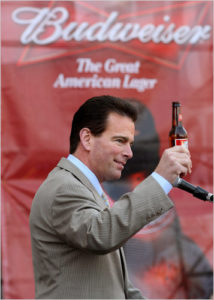 Recently, August Busch was detained by police on suspicion of intoxication. He blew 0.00 for alcohol, but was deemed to be incoherent by the officers and eventually brought into the police station, through a warrant to give blood, urine or other bodily fluid samplings. This was actually August Busch's second run in with the police for the day. Oh, did I mention that the vehicle Busch was prohibited from driving was his Bell Helicopter, which contained 3 loaded hand guns, pepper spray, his wife and 8 dogs.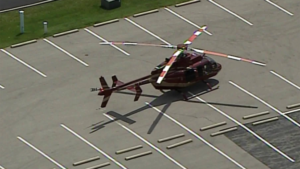 The police in Swansea, Illinois were called earlier in the day after reports of a helicopter landing in the parking lot of an office building. The police took a report and pictures, but eventually let August Busch proceed, turning the matter over to the FAA to determine what if any rules were broken by landing in the parking lot. Eight hours later the police received a call of an intoxicated man attempting to drive away in a helicopter. The police arrived right before the copter was to take off. August Busch was given the alcohol breathalyzer which he passed, but his erratic behavior, including running sprints to get oxygen cause he was having a panic attack, and alleged rambling conversational patterns made the police prohibit him from leaving in the helicopter and submitting to further testing.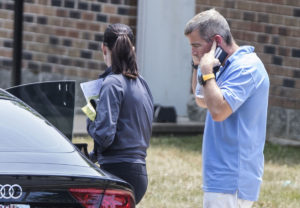 At some point when he was about to be detained, Busch admitted to having a loaded and licensed firearm on his person. He was relieved of the gun and a subsequent search of the helicopter found the three additional guns as well as 4 bottles of prescription medication; two written to August and two to his wife. The drugs prescribed to Busch were Alprazolam, also marketed as Xanax and Clonazepam, another tranquilizer used for the treatment of anxiety.
Pending results of the toxicology reports, no charges have yet been filed against August Busch. These two run in with the law were hardly the first for Busch. In 1983, while a student at the University of Arizona, he was involved in a car accident that took the life of his 21 year old female passenger. Busch left the scene and was found in his townhouse with a fractured skull and a sawed off shotgun. No charges were ever filed against him.
In 2010, Busch's girlfriend Adrienne Nicole Martin, was found dead in his home of an overdose. High levels of oxycodone and cocaine were found in her system. Though her death was ruled an accidental overdose and he was never criminally charged, he did settle a civil suit with Martin's former husband for $1.75 million related to her death.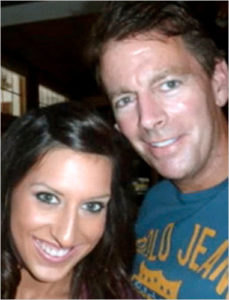 In January of this year, police were called in Key West, Florida when August Busch drew his gun on a man related to a parking dispute. He allegedly never pointed the gun at the man. No charges were filed in this incident either.
I do not know the facts about any of these incidents to say whether August Busch has been criminally liable and gotten away with anything under legal thresholds. However, anyone familiar with our United States judicial system knows that while it pretends to serve all equally, it is heavily swayed in favor of the rich. Those that can afford the biggest and best legal counsel are far more likely to be exonerated of criminal or civil matters then those who cannot.
The Busch family name is known within the United States for over 100 years. Money, power and privilege have always been part of August Busch IV's birthright. This does not make him good or evil on its face, but probably has always meant that society's norms and rules were not always the same to him as applied to everyone else.
On a side note, while I do not know the man's mindset, I do know he has had a few high profile issues. What is most interesting is if this is a man who has either had drug issues or on prescribed medication for anxiety how he is allowed to legally own and carry weapons? The NRA and gun advocates would surely disagree, but we need more stringent laws and regulations on people carrying weapons while intoxicated or on medication to the same extent we do not allow them to drive vehicles.
 If you enjoyed this piece, be sure to read others within diaryofamadmind.com
#AnheuseurBusch, #AugustBusch, #AB, #BuschFamily, #DUI, #helicopter, #anxiety, #judicialsystem