By Richard Ray
Many people go hard on Saturday nights and wake up to rough Sunday mornings. However, I am not sure if there are any three people in the Twitter Universe who are having worse Sunday mornings than boxer Adrien Broner, singer Bobby Valentino and UFC fighter Daniel Cormier. They all had REALLY rough nights and in all honesty I cannot figure out who's night was worse.
In a highly anticipated Junior Welterweight (140lb) match at the Barclay's Center in Brooklyn, Adrien Broner was decisively beaten by still undefeated Mikey Garcia (37-0). Broner is a self described phenomenon. He is accomplished as a several time world champion in several weight divisions. He came into the fight with Mikey Garcia with a record of 33-2 and is known as much for his flashy style and bravado as for his boxing skills. Despite the hype in boxing directed toward Mayweather vs. McGregor and Golovkin vs. Canelo many were predicting that the Broner vs. Mikey Garcia would be the actual fight of the year.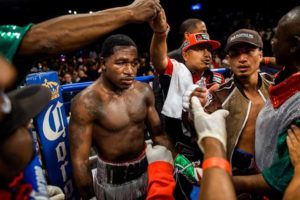 Those prognosticators were wrong, greatly disappointed mostly by either the unwillingness or inability of Adrien Broner to mount much of an effort for the first nine rounds of the twelve round fight. In the mold of Floyd, Adrien has branded himself in the villain role. It works to spur interest, but if you talk the talk, you better either win or minimally give the effort for people to see you as worth the price of admission, and Broner's night was definitely a perceived fail in the effort department.
Bobby Valentino is trending because it is alleged that he was videotaped in a state of undress running out of the house of a transgender female. I saw a minute of the video and say alleged, because while the person recording is calling him by name, the person that is supposed to be Bobby Valentino attempts to cover his face throughout and is not clearly identifiable as Bobby Valentino. That of course does not matter to Twitter or the Internet and as you can imagine the jokes and memes on Bobby V were on one hundred.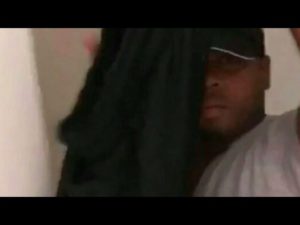 Sensitivity toward transgender issues were in the news all week after Trump's announcement of their ban in the military, so an alleged Trans person outing another person is just really confusing to me. Confusing because it is a reverse form of bullying. This incident, if true, is of course not a reflection of all Trans people, but a lesson should be learned that sensitivity needs to come on both ends. Just as people need to be respectful and sensitive to the issues affecting the LGBTQ community, it needs to be reciprocated in not outing or embarrassing those who for whatever reason have not publicly announced their sexuality or identifications.
Daniel Cormier was probably the biggest loser of the night. The former UFC champion was soundly beaten by Jon Jones, arguably the best pound for pound fighter in the sport's history, with a vicious left kick to the face and eventual pounding into a TKO. The loss was so devastating for Cormier because there had been so much talk and bad blood between the two for so many years. Jones taunted that he would make Cormier cry after the fight, which was a rematch of a fight that Jones had previously won, but then had his title stripped for failing a drug test. The L was compounded with Cormier emotionally overwhelmed and crying during an interview before leaving the ring.
We all have had our rough Saturday nights, but many of us should take solace that they weren't as bad as AB, Bobby V or Daniel C's.
#DanielCormier, #BobbyValentino, #MayweatherMcGregor, #MikeyGarcia, #JonJones, #boxing, #Twitter, #UFC, #Transgender, #outing #