By Richard Ray:
The 44 President of the United States, Barack Hussein Obama is celebrating his 56th birthday and I would guess the day is actually bittersweet for the former two term president.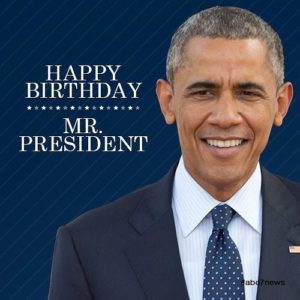 After 8 years as the leader of a world superpower, he celebrates his first birthday not as the Commander in Chief, for a country in the midst of political scandal, special counsel investigation and divisiveness. I would imagine it is like trying to celebrate your birthday, a otherwise joyous occasion, except the person you were previously in a long term relationship is a raging heroin addict who chooses to defiantly show his/her decline and instability with a heavy social media presence that cannot be blocked no matter how hard you try…. You're happy, but hate to see so many others in turmoil.
I am no historian, but in case some of you forgot, President Obama took office with the United States in the midst of its greatest economic turmoil and recession since the Great Depression. With a series of swift and decisive moves, he helped turn the economic crisis around and governed in the second half of his presidency with a Republican majority House and Senate that only seemed dedicated to fight his every move. Despite the obstacles, he left office with an approval rating north of 57%.
I am sure he would be the first to tell you that his presidency was imperfect, yet even his staunchest critics (excluding the devout racists who could see no good under any circumstance) would agree that he represented the United States in a dignified manner, with empathy and compassion. Traits that many may have taken for granted until now.
This was a man that was a role model and consummate family man. Partisan politics and racism forbid him from being universally loved, but despite detractors who waited for him at every turn to slip, he was never immmered in any real political or personal scandals during this two terms. Again, his presidency was not without missteps, but few rational people could legitimately argue against the professionalism and decorum he represented on the world stage, as America's face.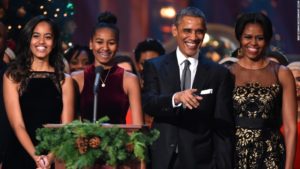 So, despite the bittersweet feelings at the tumultuous and divisive state of the nation he so dearly loves, Barack deserves to celebrate his 56th birthday and his life moving forward. History will ultimately judge his presidency's effectiveness, but the impact of the positiveness of the man will undoubtedly be celebrated and honored for generations to come. His journey is ongoing. His quest to enjoy life is deserving. Happy Birthday Mr. President. You are a reminder that all votes count and it really does matter who we put into office as representatives in controlling the narratives that ultimately effect our lives.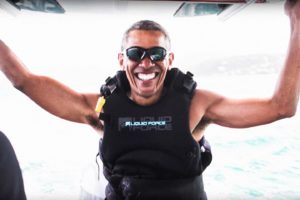 If you enjoyed this piece, be sure to read others within diaryofamadmind.com
#BarackObama, #HappyBirthdayMrPresident, #Happy56th, #PresidentObama, #UnitedStatesofAmerica, #Trump, #44thPresident, #Obamaday