By Richard Ray:
This past weekend held two of the most highly anticipated events of the summer of 17 and by many accounts the results were anti-climatic compared to the hype and anticipation.
The Mayweather vs. McGregor boxing match was so highly hyped that the match was expected to gross over $650 million for the night from a live gate revenue of nearly $80 million and approximately 5 million plus in pay per view sales at $100.00 a pop. The bout may have been more competitive than many experts expected, but for all the trash talking and sides taken most diehard McGregor fans were left empty at their man having failed to achieve the knockout he promised. Diehard Mayweather fans were also left without a truly dominant fight from their man despite the 10th round TKO. The hype was so loud and perhaps unrealistic, only a Rockyesque double knock down could have satisfied everyone anyway.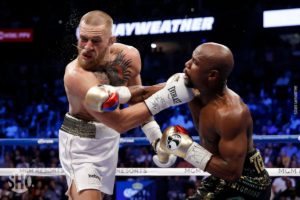 The 7th season of the Game Of Thrones was highly anticipated for nearly a year. That anticipation was already dealt a blow of sorts when it was revealed the season was going to be shortened by three episodes from 10 to 7. Fans, in which most could aptly be described as diehard, are already experiencing apprehension with the understanding that season 8 will likely be the show's last. The countdown has begun and all Throne fans are hanging on to the significance of every episode and even scene with even more zeal than usual.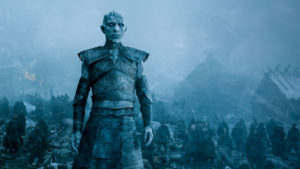 The season 7 Finale lacked a real cliffhanger and any surprise. Episode 6's conclusion with the dead dragon being pulled from the water, so ending season 7 with the same dragon being used by the dead was hardly surprising. It surely left most wanting more. Of course that is what a season ending cliff hanger is supposed to achieve, but in this case there was really no element of surprise within the storyline.
The only possible unexpected twist in the season finale was the death of the duplicitous Littlefinger. His reign as the master manipulator was long and his death was a long time coming, though no one would have been surprised if he outlasted everyone. I expect that the anticipation for the 8th and final season will be even greater and when you have all of that anticipation and hype, it is more difficult than not to please and satisfy those heightened senses. The resulting feelings generated by the past weekends events serve as some proof that hype and anticipation are much easier to generate than they are to satisfy.
Be sure to read others within diaryofamadmind.com
#GameofThrones, #MayweatherMcGregor, #FloydMayweather, #Mayweather, #ConorMcGregor, #McGregor, #Hype, #season finale