By Richard Ray:
Too often my features have started off talking about the divisiveness within the United States. Unfortunately the subject is all too real and needs to be discussed in context of talks of change, greater empathy and social justice for all within the US.
However, when tragedy strikes America, like the one presently engulfing Houston and other parts of Texas due to Hurricane Harvey, our first instincts collectively as a nation are to come together. Tragedy does not eliminate racism or social injustice, but it does more often show how good people can be in coming together to help others, be it neighbors or strangers.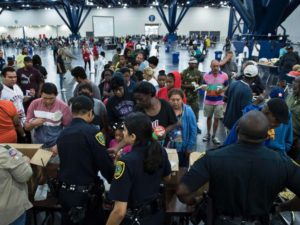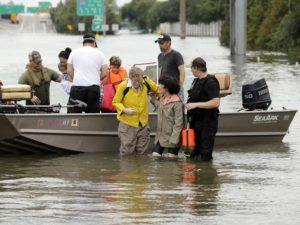 The city of Houston is the fourth largest city in the United States. Its has a racially diverse makeup of Whites, Latinos and Blacks. Despite having an African American mayor, I would hardly say that Houston embodies any ideal of racial harmony, but in the midst of the tragedy caused by the massive flooding you see people united as Houstonians and Texans because of the commonality of the issues they all face.
To a similar degree, most unaffected Americans see the tragedy caused by Hurricane Harvey and feel a collective empathy towards all affected. We mourn, as a (mostly) unified nation and extend our prayers and sympathies for all of those affected. However briefly we do not pick along racial or socio-economic lines but for ALL. People can be so good. All too often we do not see that good unless it is enveloped in tragedy.
Our divisiveness as a nation is not going to cede once Houston and Texas have recovered from this tragedy, but the united front that we all share in helping those in need in the midst of such tragedies should serve as a longer standing reminder of what we should be collectively trying to achieve as a nation…United rather than Divided.
If you enjoyed this piece, be sure to read others within diaryofamadmind.com
#hurricaneharvey, #Houston, #helpingothers, #America, #Texas, UnitedStates, #humanspirit, #Divisiveness, #Together