By Richard Ray:
I am not a native Floridian, but having a residence there for fifteen years now, I am hardly a novice to talks and anxiety related to Hurricanes.
People that have actually been negatively impacted from major hurricanes like Andrew, Katrina, Sandy and Harvey, should probably have little patience with all the moaning and groaning that Floridans regularly deliver at yet another seasonal hurricane warning, but let me briefly explain what I believe many Floridians experience related to the warnings and preparations that are an annual rite of passage of having a home in the Sunshine State.
Unlike other catastrophic potential natural disasters like earthquakes, tornados and even tsunamis, hurricanes give the potential for significant advance warnings. Atlantic storms that originate off of the Cabo Verde Islands are flagged for potential danger weeks in advance. No one takes any real notice of these original flaggings, but if the storm has been named and as impressive as Irma (the largest and biggest sustained storm ever originating out of the Atlantic Ocean with recorded winds of 195 mph and gusts exceeding 220 at one point) it eventually grabs the focus of local and national meteorologists.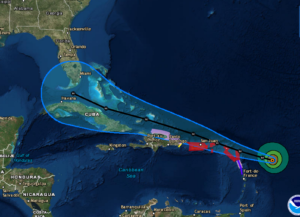 That focus and attention is important to give locals and tourists plenty of time to prepare and evacuate. However, the flip side to the warnings is that people have become so jaded and weary of all the calls of impending doom that the week plus forecasts for an impending hurricane provide a large amount of anxiety and even hysteria of those in the potential path.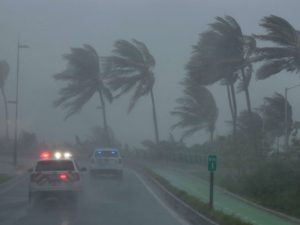 What adds to the anxiety is the fact that as improved as technological advances have become in this field, hurricanes never travel in an straight line and as such predicting their exact path is nearly impossible. This storms changes based on a variety of factors including atmospheric pressure and directions and their interaction with land masses. The storms grow and sometimes shrink. There is no 100% percent accurate forecasting these weather phenomenons are almost by definition unpredictable, and as such forecasters if they do error try to do so on the side of caution.
So Floridians often hear these forecasts of dire and pending doom and with coverage that eventually locally becomes 24hours 3-4 days from expected landfall, anxiousness is the order of the days. As part of preparedness people need to find gas for the automobiles and propane for gas grills. Those lines were easily in the half-hour plus range for both for nearly a week leading up to Irma. Groceries stores were constantly and bottle water and bread were almost always gone as people made attempts to stock up on supplies in case stores were closed days after the hurricane.
Most South Floridians also brace of the possibility of power outages. Despite many previous warnings in the past, Irma has been the first storm I have put up on the 40 plus windows in my home. Irma has not yet hit at the time of this writing, and approximately 12 hours from expected landfall the storm has appeared to take a turn in part because of its unexpected landfall on Cuba. Instead of directing hitting Miami, it appears to have moved a little further west threatening Naples, Tampa and other parts of Florida's west coast.
This could still change. Irma is still a massive storm even if not presently still a category 5. My area may not get the worse of this storm, but the few images from St. Martin and other parts of the Caribbean show that the preparedness is so key to combatting the potential destruction that these storms can cause.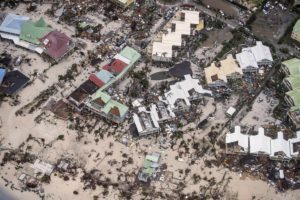 There are 10 houses on my cul-de-sac and 7 of my neighbors evacuated late Thursday night. I have fielded many calls from concerned friends all week, and while admittedly I am probably never as nervous as I should be, seeing the destruction Harvey caused to Houston, the 4th largest city in the US which was land locked, was enough of a reminder that being adequately prepared for both property damage and personal safety was worth any anxiety the comes with imperfect forecasts of natural events that can be catastrophic.
#HurricaneIrma, #Irma, #HurricaneKatrina, HurricaneHarvey, #HurricaneAndrew, #NaturalDisasters, #Miami, #SouthFlorida, #Cuba,