By Richard Ray:
Anyone who has ever played the game of basketball has had some form of Hoop Dreams… Hoop Delusions is probably a more accurate description of the assessment to their respective basketball skill levels… I am easily one of those that have had one of these dreams/delusions.
Basketball was an essential part of my early life. Despite being vertically challenged I loved the game enough to eventually give up a much more promising baseball career. My skill set left me more equipped for baseball, but the heart wants what the heart wants, and no matter how unrealistic I yearned to be a NY Knick more than a Yankee.
A laughably undistinguished college career did little to deter that love of the game after college. In fact in my first year of graduate school, I was so out of place in my new environment that I immersed myself in the gym, playing 3-4 hours away after classes and between studies. Needless to say I was in peak physical condition and a much better player than I had ever been. I was actually practicing with a pro team (simply because they practiced at my graduate school and needed bodies due to injuries). and my confidence and delusion was at all time highs.
Nothing came of this but the in many ways I feel like I am somehow still chasing the highs that came when my game was in top form. I am literally from the generation when everybody wanted to be like Mike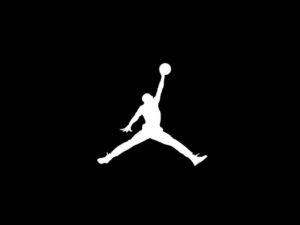 As the years have passed and any semblance of being able to play at a high level have virtually disappeared, yet I still lace them up at least once a week. I completely tore my achilles, have had numerous stress fractures in my feet, a broken hand and the incredibly painful plantar fasciitis over the years have curbed my court time. Anyone who has had sports related injuries will tell you the injuries themselves are not half as painful as the rehab and recovery time, especially as you get older.
I am slower, jump half as high, but yet I still look forward to my weekly dates on the court as much as or more than anything. My mind is sharper, and my jump shot much more consistent, but mostly my love of the game just has not diminished enough to make me actually want to stop. The gym is boring and I actually still mostly enjoy the interaction on the court in a team setting.
Proponents of futbol (soccer) love to call it the beautiful game and as I traverse through much of South America and Mexico I see all over the love people have for playing. In America you might see basketball courts filled all hours of the day and night much like you see soccer games on concrete and fields throughout Latin America.
No matter what initial dreams/delusions you may have once had for the games, when you get older the love never dies even when the dream does. I know eventually I will have to hang up my high tops. I do not see me holding out as long as some of the 65 year old plus old timers you still see down on the West 4th street NYC court. I think that tennis will be in my eventual future, but until my body really breaks down, I will still make it out to the courts, lying to myself that I can still do things that I once used to. Ball may not be life anymore, but it is still a way more enjoyable way to stay in shape than hours on the bike or treadmill.
Be sure to read others within diaryofamadmind.com
#basketball, #hoopdreams, #sports, #ballislife, #basketballislife, #thebeautifulgame, #football, #soccer,