By Richard Ray:
In an example of bad optics, Whitefish Energy, a small company located in Whitefish, Montana has been awarded a $300 Million Dollar contract to restore Puerto Rico's energy grid in the wake of Hurricane Maria.
I say bad optics because prior to Hurricane Maria, it is reported that Whitefish Energy only had 2 full time employees, contracting out for most of its work and employees. What is not in dispute is that Whitefish Energy Holding has only been existence for 2 years and received the contract with Puerto Rico without a competitive bidding system.
What contributes to the bad optics is that Whitefish, Montana with a population of only approximately 6,500 people is also the home of United States Interior Secretary Ryan Zinke. Zinke has confirmed he knows Whitefish CEO Andy Techmanski because Whitefish, Montana is a small town where "Everybody knows everybody," and one of Zinke's sons reportedly worked a summer job at Whitefish Energy. Zinke has denied that he had any involvement in Whitefish Energy securing the Puerto Rico contract.
Zinke may be telling the truth, but it just looks bad… A relatively new company with very few (2) full time employees being granted a no competitive bid contract that a high ranking Trump Administrative Official has connections to just wreaks of potential nepotism.
Unrelated but contributory to the bad optics of awarding a small town Montana company with little experience and fewer employees such a large US backed contract is the fact that Whitefish, Montana is also the present hometown of White Supremacist and Alt-Right leader Richard Spencer. I do not presently know of any connection that Richard Spencer has to Whitefish Energy Holdings or Alan Techmanski, but as Interior Secretary Ryan Zinke pointed out in such a small town setting where everybody knows everybody, the awarding of such a lucrative contract to a small company based in the hometown of a White Supremacist leader is disconcerting at the very least.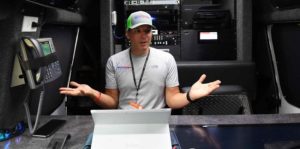 (Alan Techmanski Whitefish CEO)
The Whitefish Energy Holdings securing of the Puerto Rico contract needs to be fully scrutinized. Beyond the contract, there needs to be an investigation into any possible connections that might exist between Whitefish Energy and/or Andy Techmanski and Richard Spencer and any of his affiliated organizations.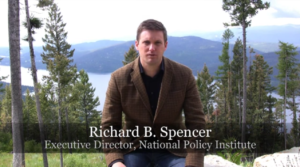 It is disturbing enough that Trump and his administration have empowered Spencer and other White Supremacists and endorsed them to a degree by not fully condemning their actions, but there can not be any proof or even appearance that the US Government is even remotely complicit to directly or indirectly funding any of these groups. I am not suggesting that there is such a connection, only that the optics in granting Whitefish Energy the Puerto Rico contract are so poor that it requires a full investigation and that includes any possible connection Whitefish Energy could have to Richard Spencer.
Be sure to read others within diaryofamadmind.com
#Whitefish, #WhitefishEnergy, #RichardSpencer, #Altright, #WhiteSupremacists, #DonaldTrump, #Trump, #RyanZinke, #AlanTechmanski #PuertoRico, #Montana, #BadOptics, #WhiteNationalist