By Richard Ray:
Hope rings eternal at the start of every new year. Who am I to extinguish anyone's optimism? I am hope and optimism's biggest fan. I have just never understood why people save it all for January 1st.
The new years brings promises of renewed diets, renewed gym visits and health regimes. The new year brings declarations of working harder and greater prosperity. The new year is filled with promises  to get rid of the the old, including negative people in our lives.
There is absolutely nothing wrong with resolutions for change, I just don't get why everyone needs January to make them. When you see your gut getting out of control in June, do you just say let me hold it off till the new year? If you have friends and others who are constantly unreliable and not bringing positivity in your life do you keep then around thru December 31st and then finally say enough is enough?
I joke, but not really. January 1st is just another day in the calendar of your life. I'm good with any cause for celebration and extended vacation time, I just find it amusing that people become so serious about making life altering decisions and changes based on the calendar year change.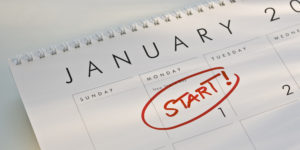 Calls to change and better one's self are always good. I understand that people derive motivation for different reasons and from different sources. Whatever it is that gets you going in the right direction is a positive. However, I see far too many people start strong and focused after the new year and are unable to maintain the resolution a few months in. Instead of refocusing again I feel that far too many just give up for the remainder of the year, holding off until it's time to make new promises for change at the start of another year.
Instead of being motivated and focusing on a calendar date, people should take the approach that Every Day is a chance for a new beginning to make any necessary changes or improvements in one's life. You don't have to wait until January for a new you.
#NewYears, #newyou, #resolutions, #change, #newbeginnings,