By Richard Ray:
In another airing of "As The NFL Turns", Micheal Vick was on Fox Sports 1 with Jason Whitlock, and the headlines stated, "Vick say Colin Kaepernick needs to cut his hair." My first reaction on any show associated with a Fox network and moderated by Jason Whitlock was to wonder if it was a requirement to denounce your Blackness as a requirement for appearing on the network? Yet, I know better than to trust the Internet and news headlines, so I decided to contextually view the comments for myself.
I watched and just simply admit to being confused by Michael Vick's statements. The lead in questions and Whitlock's exuberant thanking of Vick for his comments were just further reiteration that Whitlock and the network, in my estimation, have a divisive agenda to denigrate what they see as the influence of Black and Hip Hop culture, but Vick's statements by themselves are harder to understand and encapsulate.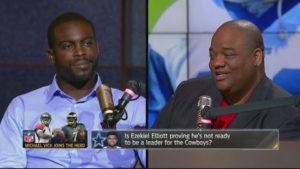 On the one hand I get in part what I believe Michael Vick was trying to say, and that is that part of the reason that Colin Kaepernick has not been signed by an NFL team is that he has a perception problem. Kaepernick's perceived militant stance by refusing to stand for the national anthem might be seen differently if he did not sport such a defiantly revolutionary reminiscent big afro. As someone who was associated with Hip Hop and Thuggery after his dog fighting conviction, Mike Vick eventually got rid of his trademark cornrows when he was clearly trying to rehabilitate his image and secure a second chance in the NFL after his prison sentence. Simply on a public relations level if you are trying to change the perception of White America and NFL owners and general managers, I get the reference by Vick to the symbolism that hair represents in perception.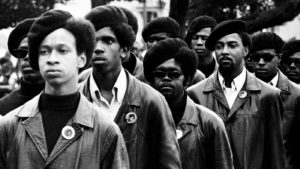 What I do not get is why Vick would make such a claim publicly. He said this is something he would say to Kaepernick directly and appeared to speak glowingly of Colin as a person. However, though the lead in question by Whitlock may have been inflammatory, Vick's answer should have focused on Colin not being afforded a second chance as a player, who while not elite, still preformed well enough to not only have a job in the NFL but should be contending as a starting quarterback for several teams.
We can't play into and become guilty of piling on all of these other distractions and false narratives as explanations as to why Kaepernick is still not signed in the league. Do I think that Colin Kaepernick or one of his representatives should speak up and create their own narratives instead of letting all these others speak for them? Yes! So, when the Michael Vick's of the world are asked questions about Kaepernick, my disappointment will come in them going for the okey doke. The issue is not about Colin's hair or standing for the anthem (which he has given a statement saying he will for the upcoming year). The issue is that he is being punished for speaking out against social injustices and we all need to stand together in never letting others dictate how and when we are able to speak out because of fear of retribution.
In related news, Johnny Manziel has claimed that he is in talks with several teams about a possible comeback. Now these claims of talks have not been substantiated by any team, but if in any way true, they are the icing on the cake of the NFL's hypocrisy. Manziel, to this point has been a less than average NFL quarterback, versus Kaepernick who was the starting quarterback for two teams that went to two consecutive NFC Championship games. While Kaepernick took an unpopular stand for some NFL fans, Manziel was accused of assault on girlfriends and failed the league's substance program and was known to have a problem with drugs and alcohol, that included at least one stint in rehab. I am not saying that Johnny Manziel does not deserve a second chance, but I am saying that if even one team is considering it then the whole league needs to publicly acknowledge the retribution that they are showing toward Kaepernick for activism, and that is not ok.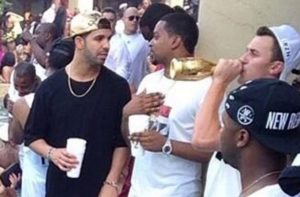 If you enjoyed this piece, read others within diaryofamadmind.com
#ColinKaepernick, #Kaepernick, #JohnnyManziel, #NFL, #boycott, #activism, #MichaelVick, #cornrows, #haircut, #socialinjustice