So the rapper YG apparently made an uncensored video that have many comparing it to Nelly's infamous "Tip Drill" that used to be shown at 3am Eastern time on BET uncut, before the moral police shut the whole program down.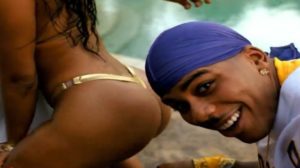 YG featuring DJ Mustard's song and video for "Pop it, Shake it" is eliciting comparisons to "Tip Drill and clearly the comparisons are centering on generational warfare.
BTW there is a censored version that might also bring comparisons from 15 years ago as well. The censored video could possibly bring comparisons to Jay-Z's "Big Pimpin", filmed mostly in Trinidad during Carnival. The uncensored version was done poolside of a Miami mansion as well as bayside.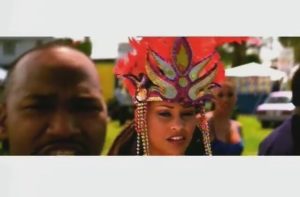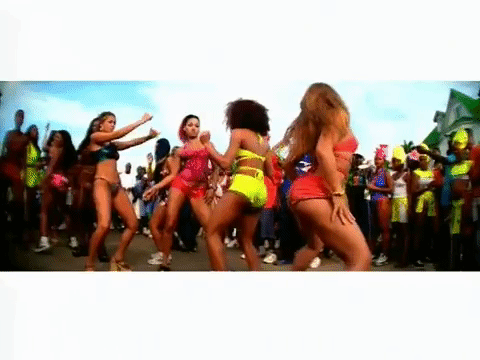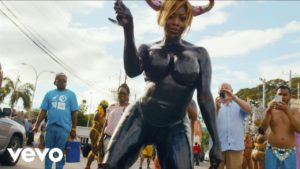 (From YG and DJ Mustard's video)
Okay that is pushing it, but the jokes/discussions are way too serious for the subject matter. You can of course find any of the four video's on YouTube. Jay Z's "Big Pimpin" feat. Bun B and Pimp C of UGK became a hip hop classic and the video was revered by many as setting a standard in Urban Music videos in part for the attractiveness of the the models in them. Nelly's "Tip Drill" was underground legendary. Prior to YouTube, the video could only be found on BET's Uncensored between 3am -4am Monday-Fridays. Trust me when I tell you this thing went viral years before the Internet came into formation.
YG's song and video are too early to tell what impact it will have on the culture. The comparisons are both fair and unfair and I can easily see the subjectivity in picking sides falling along generational lines. Fake/enhanced body parts were not nearly as common in 1999 and early 2000. Tattoos on the strippers/models were also slightly less prominent. These are clearly preferences, but as a pseudo-historian of music videos, I think it is fair to say that directors in the past took casting the models and dancers a little more seriously than how some of the girls seem to be chosen today. Granted, part of that is understandable since urban music video budgets are virtually non-existent these days, but my biased opinion says that today's acts could still do better regarding the quality of their choices.
Even with a low budget I suggest that the directors seek out Don Diva Magazine and their girls of the Sticky Pages selections for on the low consulting services.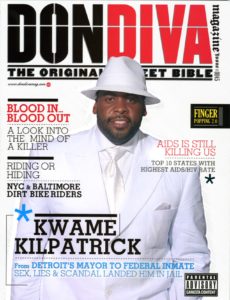 I do this for the culture… because we all know that inane discussions about the objectification of women and who is doing it better/worse, need to be examined in a quasi-academic forum. #sarcasm
#YG, #PopitShakeIt, #BigPimpin, #TipDrill, #Nelly,# DJMustard, #JayZ, #UGK, #BunB, #PimpC, #BET, #BETUncensored, #DonDiva, #DonDivaMagazine, #Stickypages