By Richard Ray:
Bishop Curry is someone we should all know.  The 11 year old from McKinney, Texas was saddened by the news of a six month old in his community dying after being left in a car. On average 37 children perish each year in heat related deaths in the United States. As a result of hearing the news, Bishop sketched an idea that would eventually become a prototype called "Oasis" that could help save the lives of children left in cars.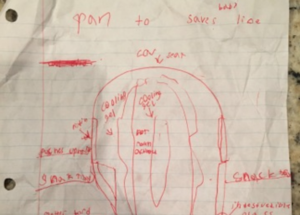 The initial idea and prototype called for a fan, placed on a headrest, to be automatically turned on when the car reached a certain temperature. With a father who is an engineer at Toyota, the idea evolved to having the fan blow cold air through an internal cooling system along with Wi-Fi and GPS that would alert the parents if the fan is activated and if the parents do not answer then it would alert the authorities.
Bishop's father pitched the idea to Toyota, which expressed interest and he set up a Go Fund Me page with a goal of $20k. As of this writing the page had raised more than $46k and allowed for the Curry's to secure a provisional patent and build a 3-D model of the device.
.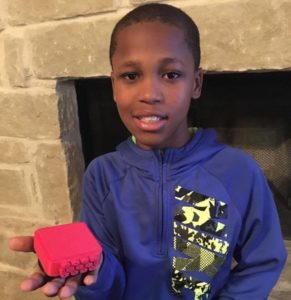 The Curry's presented his idea to car seat manufacturers at the Center for Child Injury Prevention Conference. There has been interest in the concept of an 11 year old boy. Though nothing has presently been signed or committed to Bishop, he has made the industry take notice of a potentially life saving measure. Bishop Curry is a testament to invention and the human spirt. A child that not only has exhibited a great deal of empathy toward others but has proven that doing good and an entrepreneurial spirit are in no way mutually exclusive.
It is easy to point out all the wrongs and injustices that fill the world, today I give equal time to good and the inspirational.
If you enjoyed reading this, be sure to read others within diaryofamadmind.com
#BishopCurry, #kidsincars, #gofundme, #inventions, #kids, #kidsincars, #patents, #inspirational