By Richard Ray:
I often talk about how lucky and blessed I am in my life. Hell, its such a prevailing theme, my dog is even named Lucky. I am not superstitious or a gambling man. I am not someone that lives a charmed life free of all worries or tribulations. I am someone with a little age and perspective that simply realizes in the journey of life that I have been extremely blessed and the differences in some of the breaks I have experienced in relation to some of my peers who grew up in similar, rough circumstances, was indeed luck.
Whatever I may call it, I cannot help but come to the conclusion that my community in South Florida was exceptionally lucky when it came to escaping much of the danger from Hurricane Irma. The luck started with a couple of unexpected turns that the immense and potentially catastrophic storm took just prior to turning toward South Florida.
First it unexpectedly hit more of Cuba, bringing devastation to the island nation and diminishing the wind speeds from a category 5 to a category 3. The storm did regroup slightly upon leaving Cuba bringing it back to a category 4, but the interaction with that land mass caused it to steer left of a direct hit of Miami as was expected, to a more direct hit of Florida's west coast including Marcos Island and Naples.
Miami still received flooding, storm surges, significant property damage, and millions that lost electricity, but the prevailing sigh of relief from anyone on the East coast of Florida, not including the Keys, is that it could have been so much worse. I actually am one of the few that did not lose power. Trust me, having experienced power loss in a previous hurricane I understand how lucky I was. I know 36 hours later there are still over a million plus people in Dade and Broward County without power, including all of the neighborhood outside of my immediate community.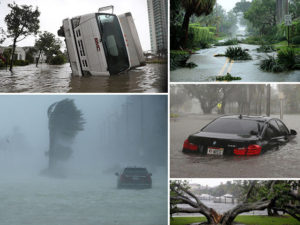 Unfortunately when it comes to Hurricanes, one element of luck appears that your good fortune almost always means someone else's bad. I struggled with this storm's forecast. Part of the reason the storm was projected to be a direct catastrophic hit to Miami is because it was not expected to directly hit large landmasses with mountain ranges like Puerto Rico, Hispaniola (which includes Haiti and Dominican Republic) and Cuba. Irma, because of it massive size still damaged Puerto Rico, but mostly missed it and Hispaniola directly. The last chance for a reprieve of a direct hit lied with it hitting Cuba, and thats what happened, sparring my area from what was expected and could have been much worse.
As much as I did not want the storm to impact us as a category 5, I could not wish for it to hit Hispaniola, PR or Cuba, knowing that the storm change, sparring me and my south Florida neighbors was going to likely traumatically impact others in our stead. Even more honestly those others were probably less economically fortunate than South Florida, with little to no insurance or governmental help and less of a infrastructure and resources to protect themselves.
Irma, even lessened, was still a devastating storm to most of South Florida. It caused massive tree destruction and property damage, with of course some areas worse off than others. I still have an uprooted tree on the side of my house as well as a second large tree destroyed and needing removal before a car can come out of the garage, but overall I am left with the prevailing feeling it could have been so much worse.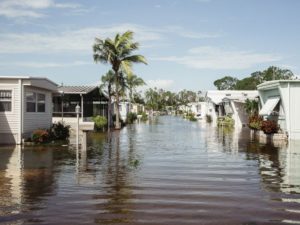 Of course there are many others in Florida, especially the Keys, who do not share my current perspective or sentiment. There are some that have experienced total destruction, and lost everything. There have been 12 deaths reported related to Irma in Florida. The state as well as many others in the Caribbean will be recovering for years to come along with those in Texas affected by Harvey. Natural Disasters are nearly unavoidable, but if you have not lost your life because of one, blessings have to be counted, if for no other reason out of respect for those that will never have the opportunity to recover.
#Hurricanes, #HurricaneIrma, #Naples, #MarcoIsland, #FloridaKeys, #Miami, #DadeCounty, #BrowardCounty, HurricaneHarvey, #blessings, #luck #afterthestorm