By Richard Ray:
For the past month catastrophic natural disasters have dominated the headlines for most of North America and the Caribbean. Hurricane Harvey deluged parts of Texas including Houston, the nation's fourth largest city, with torrential rains that saw devastating flooding much of the non-coastal areas had never seen before. Over 70 confirmed deaths in Texas alone were only part of the destruction that the slow moving storm caused in its wake.
The waters have receded, but residents will be cleaning up for months and the rebuilding for some may take longer. Many lost irreplaceable possessions, but, of course "things" do not compare to those that lost loved ones. Harvey was barely out of the news cycle when Irma, the largest recorded sustained hurricane in the Atlantic made it presence felt in the Caribbean. Some islands like Barbuda, and Antigua were hit so hard by the Category 5 storm to be deemed uninhabitable. St. Martin and US Virgin Islands like St. Thomas and St. John were devastated by the storm along with others like Turks and Caicos. Puerto Rico and Cuba were hard hit in some areas before Irma wreaked destruction on the Florida Keys and other parts of South Florida.
While Irma was hitting the US, Southern Mexico experienced a 8.4 Magnitude earth quake that was felt nearly a thousand miles away in Mexico City and Guatemala. Irma had barely passed through South Florida when news of another Atlantic hurricane, Jose began to worry people. Jose eventually took a turn but that sigh of relief was soon replaced with an extended gasp by Caribbean islands as Tropical Storm Maria surfaced as a potential threat. In a day Maria went from a tropical storm to a major Category 5 hurricane and its path was un-mercilessly targeting islands already reeling from Irma's Destruction. Dominca, Puerto Rico and the British Virgin Islands have been hard hit by Maria and the extent of the destruction is still not fully comprehended. Maria touched down as a Category 4 in Puerto Rico, possibly the strongest storm to ever hit the island directly, and the initial reports were that 90% percent of the entire island of nearly 3.7 million inhabitants were without power.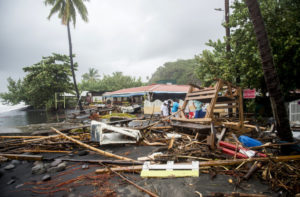 While Maria was again battering the Caribbean an equally beleaguered Mexico has just suffered a second massive earthquake. This time a 7.1 magnitude quake struck 15 miles outside of one of the world's largest cities, Mexico City. The population of the Greater Mexico City area is approximately 21.3 million people. The early death tolls are already over 200 and unfortunately that number is likely to rise. The destruction to such a densely populated area was widespread and enormous.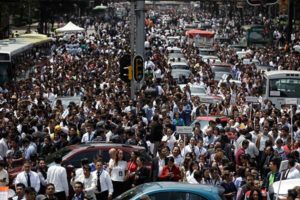 These natural disasters are largely unavoidable. Larger world populations will only increase the number of people affected and the monetary property damage left in their respective wakes. New cycles are such that after one disaster we quickly move on to the next. However, for the real people affected and living through these events, the physical, property and emotional toll that these natural disasters leave are substantially longer than the rest of us can ever imagine.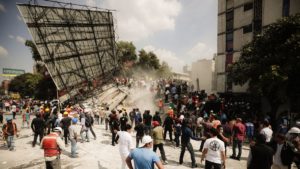 In the last month we are literally talking about millions of people in the US, Mexico and Caribbean having to totally try and rebuild their homes and lives from in many cases nothing that exists today.
I point this out as someone with a home in Miami that has perspective of how lucky I was in the relatively minimal damage incurred from the storm (Irma) in relation to so many others that will be recovering from the turmoil of the past month for potentially years to come.
PS: there is still two months left to 2017's hurricane season.
#hurricanes, #HurricaneIrma, #HurricaneMaria, #HurricaneJose, #earthquakes, #MexicoCity, Irma #Harvey, #HurricaneHarvey, #Jose, #Maria, #Dominica, #PuertoRico, #USVirginIslands, #StMartins, #StThomas, #StJohns, #Cuba, #Houston, #Texas, #MexicoCity, #Miami, #SouthFlorida